SICAT eCademy Update: New Features Available Now
We have some great news for you! The SICAT eCademy has received an update.
For 2 days we have been working hard behind the scenes to bring our e-learning platform to a new level. Now, the SICAT eCademy is back online and offers an even better and optimized learning experience due to its new features.
Since our eCademy courses allow for a smart and easy entry to SICAT's world of dental software applications, it's our mission to provide the best possible learning experience for users.
1. Simplified Course Navigation
Our revised user interface allows users to monitor the course progress with just one click and have the entire course content in view.
The learning progress can thus be easily tracked: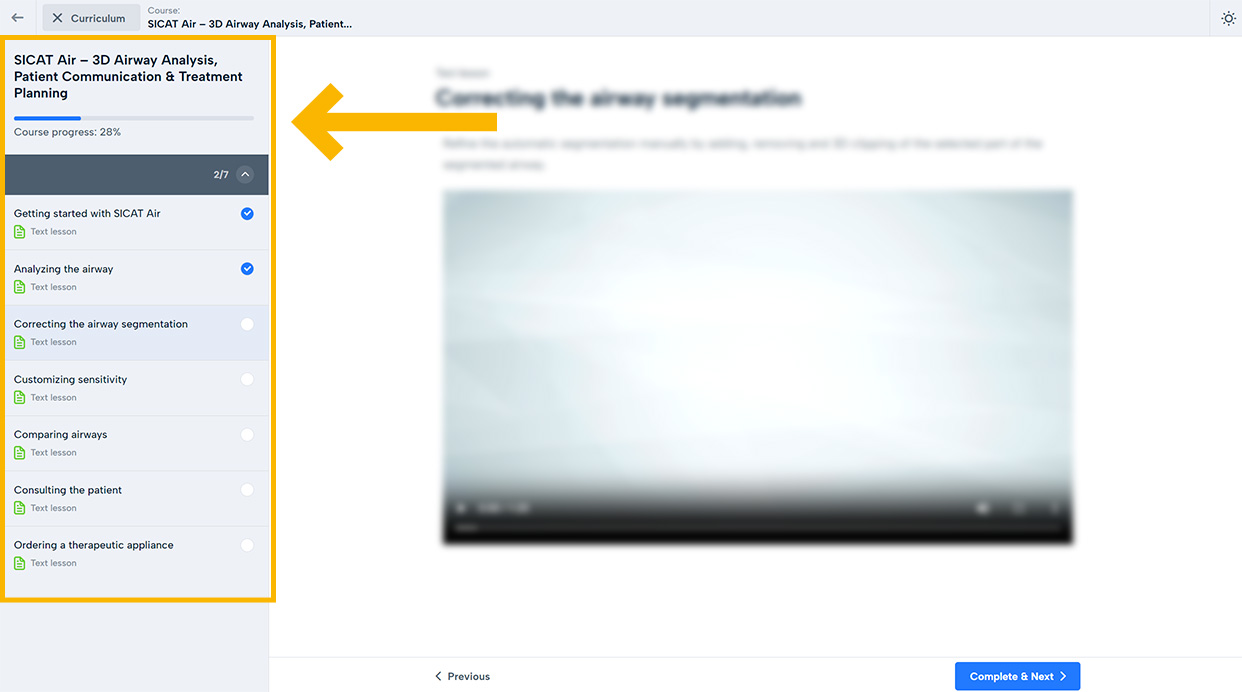 2. Light and Dark Mode
Light, dark or switching between these two? As we all know, every user has different preferences, so user behavior can vary greatly. To take this into account, it is now possible to use both a light and a dark mode. eCademy users can adjust the interface according to their personal preferences.
This is how it looks like in the SICAT eCademy: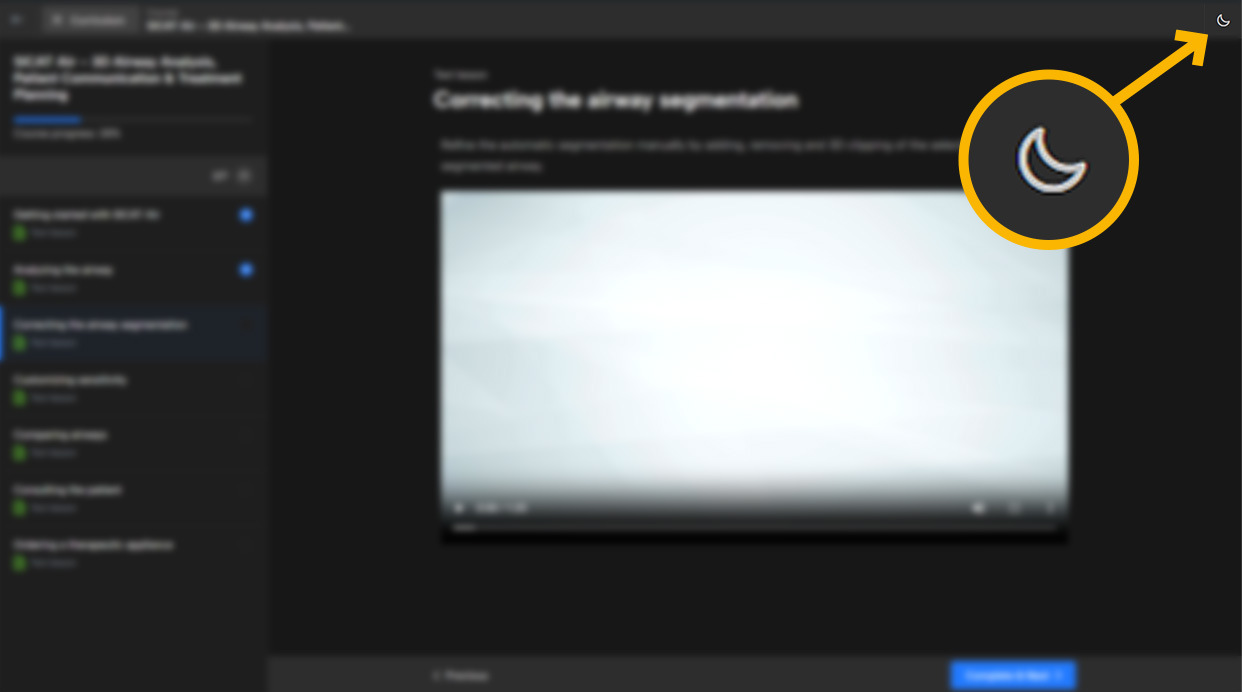 In order to continuously develop our platform, we are happy to receive feedback and suggestions. Feel free to leave us a message at the following link: https://ecademy.sicat.com/contact/