NOW AVAILABLE – NEW UPDATE FOR IMPLANT DATABASE FOR GALILEOS IMPLANT / SICAT IMPLANT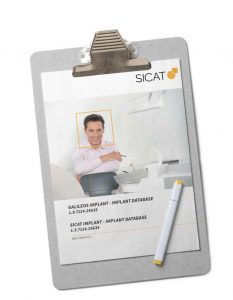 The latest implant database update for Galileos Implant / SICAT Implant is now available for download.
It includes new manufacturers as well as updates and newly added implants and abutments for already existing manufacturers like Straumann (BLX implants), Camlog (PROGRESSIVE-LINE implants) and BIOMET 3i.
For an overview of all changes and a direct download of the update, visit our download area.
If you have any questions or suggestions regarding the implant database, please feel free to send us an e-mail to [email protected]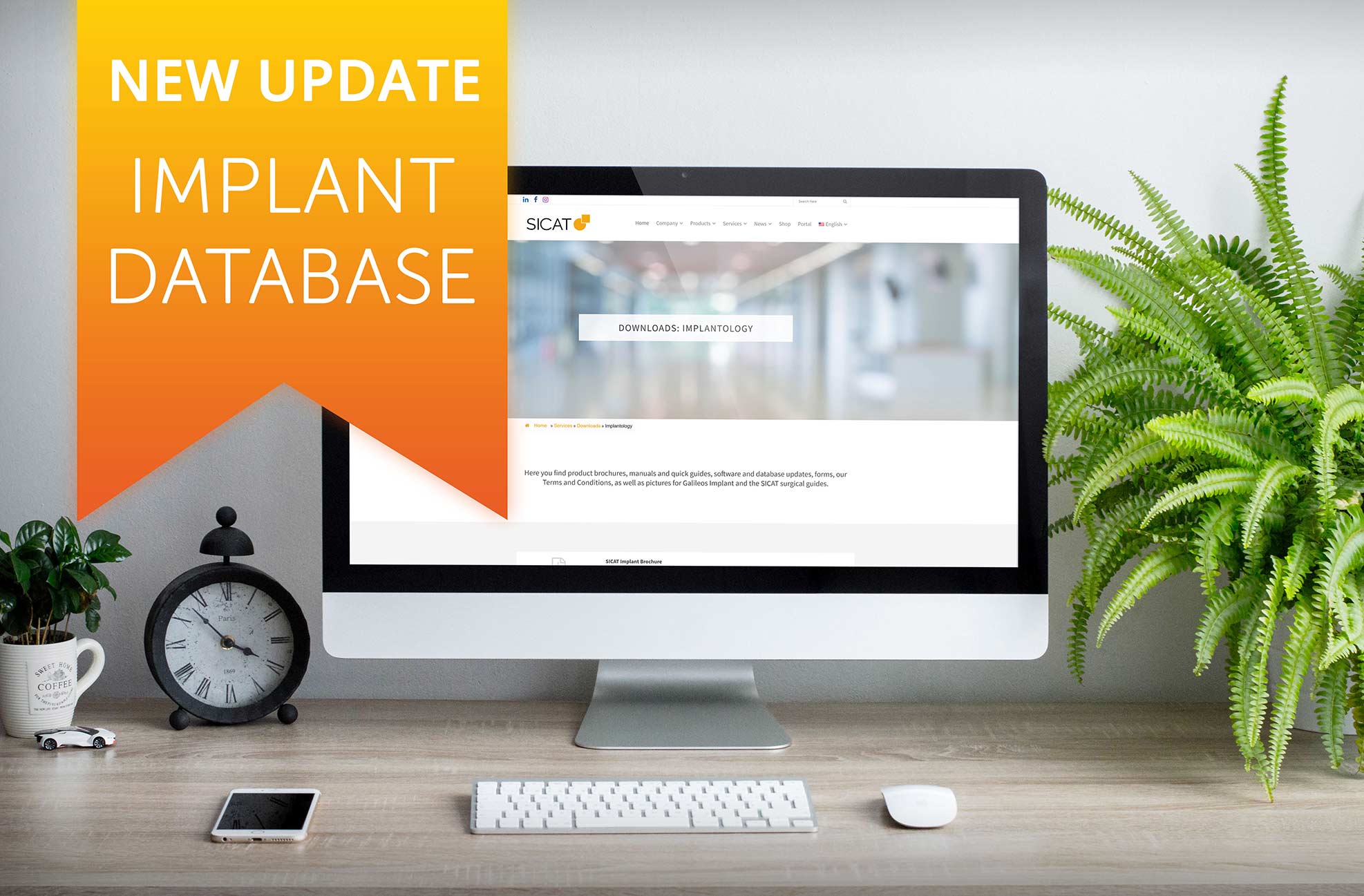 The following new guided systems/ sleeves have been added:
Dentsply Sirona – CEREC Guide Drill Keys (new in SICAT Implant Database)
Straumann – VeloDrill System for Guided Surgery
Camlog – Guide System (PROGRESSIVE-LINE sleeves)
Neodent – GM Guided Surgery
Thommen Medical – Guided Surgery