SprintRay and SICAT Announce Surgical Guide Validation and Workflow Integration
Together with SprintRay, the industry-leading manufacturer of 3D production ecosystems for dental practices, we are proud to announce the surgical guide validation and integration of the SICAT Implant planning software with the SprintRay 3D printing system. This new integration simplifies the guided surgery workflow.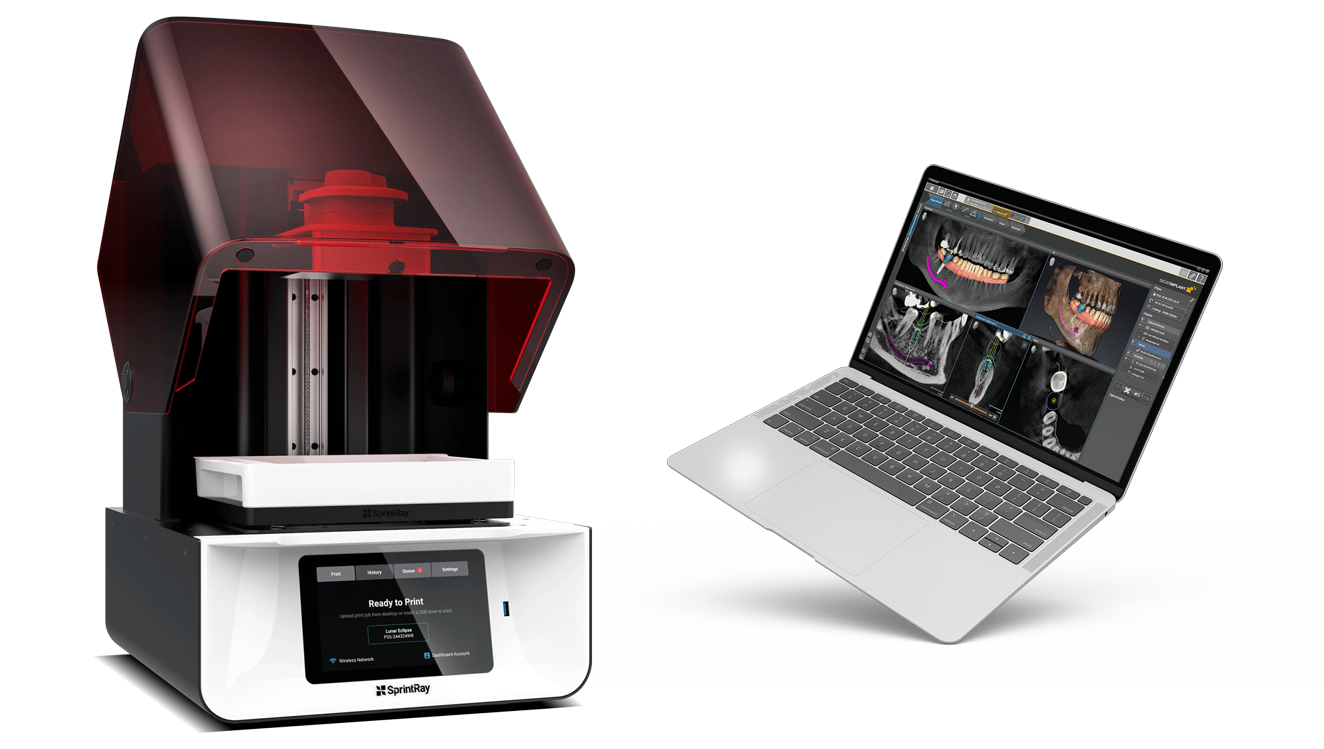 "SICAT has a reputation as the surgical guide accuracy experts, and we're proud to have met their validation requirements, further showcasing the accurate, repeatable results that are possible with the SprintRay production ecosystem", states Amir Mansouri, SprintRay CEO.
Craig Hennings, president of SICAT USA, is equally pleased about the new cooperation: "Elegant workflow and increased case acceptance have always been the hallmark traits of the SICAT Suite. Now with the incredible speed and accuracy of the SprintRay 3D printers, dental professionals provide today's dental consumer with an optimal dental experience."